In December 2022, Citrus achieved ISO 14001; 2015 Environmental standard. Independent auditors measured all aspects of Citrus Environmental Policy performance, recommending how to manage customer's confidential waste with minimal Environmental impacts.
Citrus have signed up to the SME Climate Hub goal to achieve Net Zero. We continually take advice provided by HM Department for Business, Energy & Industry, Suffolk Chamber of Commerce Net Zero group, & SME Climate HUB.
Citrus management are commited to continual improvement, in 2021/22 studying for Institute of Environmental Management and Assessment ( IEMA .) This West Suffolk College course for environment & sustainability professionals is excellent.
Going forward Citrus are committed to using electric vehicles, when we can be confident of more plug-in points.
Citrus Shredding are committed to providing an efficient service to both commercial and domestic customers to collect and dispose of confidential waste.
We aim to create as little inconvenience as possible to both the public and natural environment. All waste streams collected are processed for recycling without delay at approved and licensed facilities.
All activities undertaken by Citrus Shredding consider the consequential impacts on ground, air and water. Our business is committed to significant environmental impact assessments together with action plans for all activities annually, progressing to Net Zero Carbon emissions with investment in greener vehicles, equipment & supply chain management.
Of course, our end product, shredded paper is 100% recycled into new paper. All cardboard, metals & plastics are also recycled. Our operation is energy efficient, without wastage & all vehicles are fuel efficient & well routed to minimise emissions.
Citrus have signed up to the SME Climate Hub goal to achieve Net Zero by 2050. We are guided by HM Department for Business, Energy & Industry & Suffolk Chamber of Commerce SME Net Zero group to share best practice.
This approach to achieve Net Zero targets is one of the reasons that Citrus have achieved Green Apple environmental management Awards.
The Managing Director has the ultimate responsibility for ensuring that there is no harm to people or the environment from any of Citrus activities and that a proactive approach to minimisation of wastes using the waste hierarchy recycling strategy. More broadly we support United Nations Sustainable Development Goals (UNDSGs ). They underpin the aims of the UN to alleviate poverty & increase sustainability on a global scale. We aim to do better at supporting Goals 8, 12, 13 & 15.
During 2021, Jules studied & passed a Foundation course in Environmental Management at West Suffolk College, &, to joined HM government Climate Hub to share best practices. To further raise Net Zero awareness, Citrus sponsored Environmental Business of the year Category for Suffolk Chamber of Commerce Awards. Cyclerecycle are Citrus chosen Winners.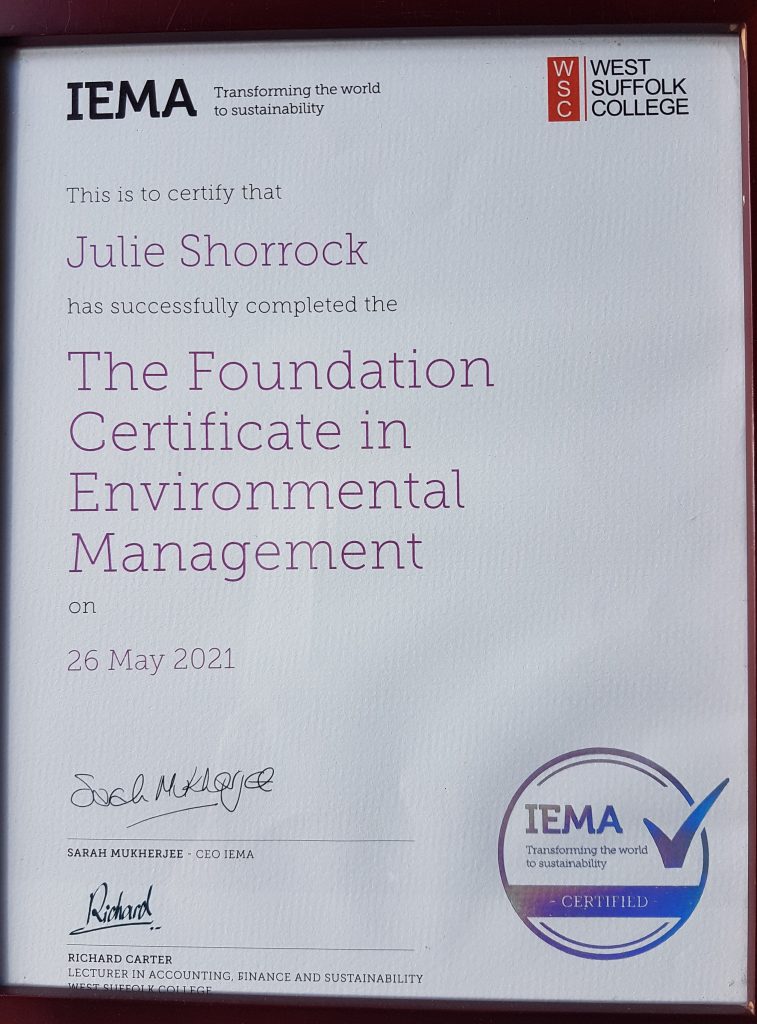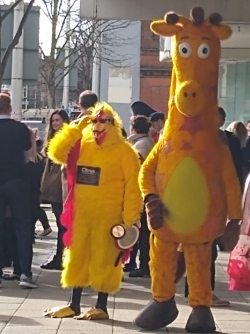 Partnership with ethical textile group to recycle uniforms
Citrus remove logos before ethically recycling textiles.
Corporate Social Responsibility Community
Citrus have consistently participated in many Community fundraising activities including supporting Waveney Foodbank and sponsoring Christmas trees in newly refurbished Lowestoft Pavillion, & Beccles Christmas Tree Trail.  
For many years Citrus have been involved in Career fairs, student mock interviews, and mentoring. Aiding students of all abilities & in all years to be aspirational, inclusive & work ready.                                                                                                    
In December 2022 fantastic Sir John Leman High school's super teacher Richard Ainslie encouraged Citrus to fund £110.00 to 11 form class to devise a business plan, & to fundraise. Citrus loan was returned & It is absolutely fabulous that the students have raised £720.00 for the school & local good causes.  
Jules has been a panel member for Student Question time at West Suffolk College and principal guest speaker for Sir John Leman High school's students presentation awards in 2019.
Jules' family were shopkeepers in Norwich, Loddon & Lowestoft & from a young age she learnt to be invested in the community. In December 2019 she completed her 3rd year enthusiastically leading Suffolk Chamber of Commerce in Lowestoft & Waveney, as the 1st female chair in that district.
Jules is vice-chair of Suffolk Business Women, committed to supporting the business growth in our region, being particularly invested in Equality, Diversity & Environmental issues. If you would like to read Suffolk Business Women's manifesto and Suffolk Chamber of Commerce's Gender Equality Business Charter, please follow this link. Citrus are proud to have made the commitment to support this Charter.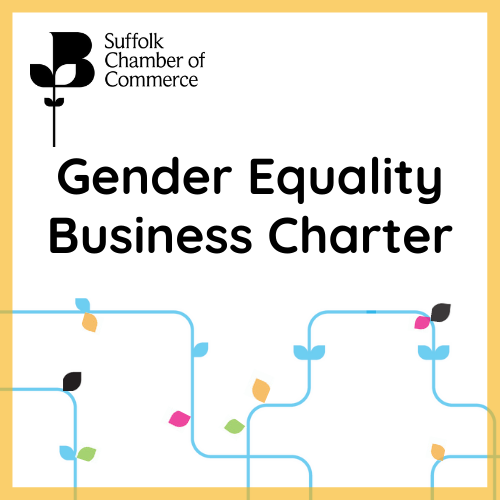 For 5 years Citrus have been engaged with schools & colleges, helping to prepare students to be work ready. Citrus are involved in careers fairs, mock interviews & student mentoring in 5 (client) schools. In July 2019 Jules was invited as guest speaker to Sir John Leman High school's presentation evening, & has been a panel member for Student Question time at West Suffolk College in October 2018.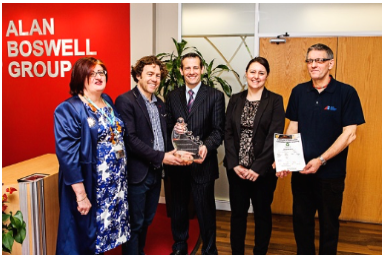 Celebrating Clients CSR

Not only do all customers benefit from competitive service costs, they also receive a detailed Certificate of destruction & recycling for every service. & every year a stand out (client) organisation is awarded a splendid recycling trophy in recognition of the high volume of paper they have recycled.
After seeing a "Loop" table tennis presentation at a SNBF meeting, in 2019 Citrus bought a table for own team & having seen the challenging work that staff at (our clients) Access Community Trust are faced with, donated a butterfly ping pong table & kit to them.
Dear Jules,
On behalf of Access Community Trust, I write to offer my gratitude to you and Citrus Shredding for donating us the table tennis table and equipment. We believe that employee engagement and company culture is also about wellbeing, and being able to relax and have fun in the office. This is where table tennis comes in: it's one of the favourite features in our workplace and everyone gets involved.
Staff members have reported that when they go back to their daily duties after a quick game of the tennis, they generally feel refreshed as the physical activity is a great way of letting off steam and alleviating the effects of stress and anxiety. Plus, it has really helped everyone get to know each other better, and feel part of a team, not to mention that we all have fun playing.
Yours sincerely,
Emma Ratzer
Chief Executive, Access Community Trust